Follow us on:

Dr. Rock is a Board-Certified Plastic Surgeon with over 20 years of experience, who is located in Houston, Texas. Each of his patients is treated as an individual, with procedures tailored to meet their individual goals. Dr. Rock was voted one of "Houston's Top Doctors" once again in H Texas magazine (2014); has been voted a "Top Doctor For Women" H Texas Magazine; is listed as a top cosmetic / reconstructive surgeon in Houston "as voted by their peers - Health & Fitness Magazine's Doctors' Choice"; and is listed in Consumers' Research Council of America's "Guide to America's Top Plastic Surgeons"
"You only get one
body ... ROCK it!"
Popular Procedures
Office Location:
Craig S Rock, MD, FACS
St. Luke's Medical Tower
6624 Fannin, Suite 2590
Houston, TX 77030
713.799.8330
Map & Directions

ThermiTight
ThermiTight is the first aesthetic procedure that delivers controlled thermal energy under the skin to reverse the effects of aging. ThermiTight is ideal for patients who want more results than non-invasive procedures can deliver and DO NOT want surgery. It's great for problem areas of the face, neck, tummy and thighs. The procedure is performed in the office using local anesthesia. Clinical studies have shown ThermiTight is safe and effective. Dr. Rock is pleased to be able to offer this revolutionary procedure to his patients.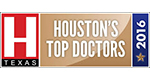 Home | About Dr. Rock | Breast | Body contouring | Facial surgery | Non-surgical facial | Galleries
Blog | Map & Directions | Testimonials | Privacy policy | Site map

Copyright 2015 - Dr. Craig Rock



All photographs in the galleries are actual patients of Dr. Rock.
Model photographs are for illustrative purposes only.